Airline Agency Software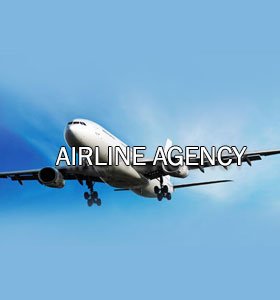 Courier Module :
In this module the user has an option to define all the details pertaining to courier.
Capturing Inward/Outward Courier Details
Sender/Receiver details with date & Time
Documents Details
Courier Dispatch/Collection reports
Courier Acknowledgement
Courier Company wise Reports
Department wise courier Reports
Data Mapping
LSS is designed in such a manner that it takes care of the following things:
Ease of Data Entry as all transactions are mappe to standard tables thus providing a lot of control which eliminates user data entry errors to a large extent.
Strong categorization of standard tables to enable Management with MIS Reporting
Master Clean Up which should be done at least once a month to remove all duplicate and redundant data in the standard tables
User defined reports – Pivot Tables Field Selection.
Security
User Creation
Mapping Users to Groups
Security definition at Module, Menu, Template, Command Button Levels
IP Address security
All Internet Based security for web enabled applications
User Security based on Day and Time
Airline Agency
Activity or Workflow Planner :
On the submission of a job, the activity template predefined for various process flows will be created for that job. The user can then update the different activity dates and the relevant columns against the same. The user can then generate Customized Daily Status Report for different customers.
Document Management System:
The user has an option to upload scanned documents, emails, excel files or any other files against any standard tables or the transactions. For example, one can upload the final bill of lading scanned and uploaded against the respective bill of lading.
Communication Module :
The user has an option to define all email grouping for various auto emails and reports which need to be generated. These will give auto emails selected for To, Cc and Bcc. The user has an option to send this email automatically or whether the email screen should pop up during communication with the party.
Correspondence Module :
This module allows user to Create Templates for standard letters dynamically. Users can drag and drop the filed list from tables and create templates. These templates can be used to build standard letters and reports in word, pdf and excel formats.