LCL Consolidation Software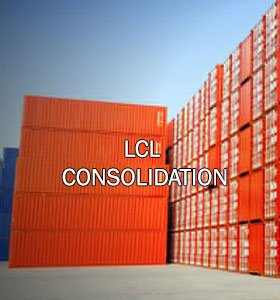 Courier Module :
In this module the user has an option to define all the details pertaining to courier.
Capturing Inward/Outward Courier Details
Sender/Receiver details with date & Time
Documents Details
Courier Dispatch/Collection reports
Courier Acknowledgement
Courier Company wise Reports
Department wise courier Reports
Data Mapping
LSS is designed in such a manner that it takes care of the following things:
Ease of Data Entry as all transactions are mappe to standard tables thus providing a lot of control which eliminates user data entry errors to a large extent.
Strong categorization of standard tables to enable Management with MIS Reporting
Master Clean Up which should be done at least once a month to remove all duplicate and redundant data in the standard tables
User defined reports – Pivot Tables Field Selection.
Security
User Creation
Mapping Users to Groups
Security definition at Module, Menu, Template, Command Button Levels
IP Address security
All Internet Based security for web enabled applications
User Security based on Day and Time
LCL Consolidation
Syscon LSS – Consolidators:
Syscon LSS caters to the needs of the Consolidators specializing in consolidation of cargo be it Air or Sea. The Consolidators module is enriched with features like Vendor and Customer Tariff Management, Cost Sheets and Quotations, Job Order Management, Carting, Stuffing, Export and Import Documentation, Operations, Container Profitability Pre Shipment and Post Shipment, Consolidation at Transshipment Port, Operations, DSRs, Costs Reconciliation, Invoicing and Accounts Receivable and Payable.